HOLT HOMES
Simplify your new home financing.
Get personalized guidance and financial solutions when you work with Holt Homes's preferred lenders.
AN ENHANCED LENDING EXPERIENCE
Why Choose Our Preferred Lenders?
At Holt Homes, we're dedicated to making your home-buying journey as exhilarating as it is hassle-free. That's why we've carefully selected Borrow Smart Mortgage and US Bank as our trusted partners in lending.
With their profound expertise and a deep understanding of new construction homes, you can rely on them to simplify and streamline the lending process. We're here to ensure your path to homeownership is a smooth and transparent one.

Here are the benefits:
Quick pre-qualification & pre-approvals
Competitive interest rates, with potential incentives for Holt buyers to secure even lower rates
Extended rate lock programs to provide you with peace of mind and protection against potential interest rate fluctuations
Many different programs to choose from
Free phone consultations
Consistent status updates and communication throughout the process

*Disclaimer: Mortgage calculator rates and information are only for BorrowSmart.
Meet Your Lending Advisors
BorrowSmart and US Bank are seasoned experts in new construction financing. With a focus on personalized service, their dedication lies in guiding you through the lending journey seamlessly. Rest assured, they'll work closely with you to find the optimal financing solution for your new Holt Home. Your dream of homeownership is their priority!

Tom Griffith
BorrowSmart President/Loan Advisor
I am a 24-year mortgage professional who prides myself on self-discipline. Throughout my career, I have dedicated myself to constantly learning and growing. I am passionate about empowering individuals and families to secure their financial future. With Borrow Smart Mortgage, I am able to combine my expertise, experience, and dedication to make a lasting impact on the lives of our clients.

Carlene Smith
US Bank Loan Officer
My goal is to make your home-buying experience as smooth and stress-free as possible. I am committed to providing you with exceptional service and support every step of the way. As your trusted partner in the home buying process, I can provide step-by-step guidance and personalized service. I'm here to support you and your financial goals – backed by the strength and solutions U.S. Bank offers. Let's connect and get you closer to making your homeownership dreams come true!
6 Steps to Financing Your New Home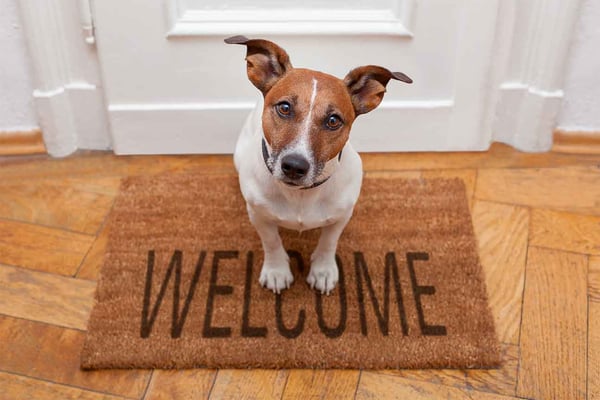 1. Set Your Budget
Determine your budget and get pre-qualified for a mortgage to know how much you can afford. Try our calculator above.
2. Find Your Holt Home
Explore Holt's communities and choose a floor plan that suits your budget and lifestyle. Work with a Holt sales representative to align on price and sign the sales agreement.
3. Secure Financing
Reach out to our Lending Advisors for a smooth financing process. Complete the loan application and obtain approval.
4. Personalize Your Home
Visit Holt's design center to select finishes, fixtures and features that will make your new home uniquely yours.
5. Monitor Construction
You'll be meeting with your superintendent, reviewing site plans, and attending key milestones during construction.
6. Close on Your Home
Finalize your mortgage, pay closing costs, and sign the paperwork at the closing meeting. Receive the keys to your new Holt Home!
Frequently Asked Questions
What is the benefit of using Holt's preferred lenders?

Using one of Holt's preferred lenders streamlines the financing process, ensuring smooth communication and a faster closing. Plus, you can enjoy benefits like better pricing, outstanding customer service, and expert knowledge of new construction and Holt communities.
Can I use my own lender instead of Holt's preferred lenders?

Yes, you can use your own lender. However, choosing one of Holt's preferred lenders provides a seamless process with perks like closing cost assistance and an in-depth understanding of Holt communities.
How do I get pre-qualified for a mortgage?

Pre-qualification involves discussing your financial situation with a lender, including income, debts, and assets. The lender will provide an estimate of how much you can borrow. With Holt's preferred lenders, BorrowSmart or USBank, you can start this process easily.
What is the difference between pre-qualification and pre-approval?

Pre-qualification is an initial assessment of your financial situation to estimate how much you can borrow. Pre-approval is a more in-depth process, where the lender verifies your financial information and commits to lending a specific amount.
Can I personalize my Holt Home during the financing process?

Yes, after purchasing a Holt Home, you'll have the opportunity to personalize your space at our design centers. Your preferred lender can discuss how these upgrades may affect your mortgage.
How long does the financing process typically take?

The financing process can vary depending on factors like loan type and approval speed. Typically, it takes around 30-45 days from application to closing. Working with Holt's preferred lenders can help ensure a smoother, faster process.
What if I've never purchased a home before?

No problem! As a first-time homebuyer, you may have many questions about the process. Our preferred lenders are experienced in guiding first-time buyers through every step of financing, from pre-qualification to closing. They'll provide expert advice and resources to ensure a smooth and stress-free experience.
What if I need help getting a down payment?

If you need assistance with your down payment, there are several options available, including down payment assistance programs and grants. Our preferred lenders can help you explore these options and determine which one is the best fit for your situation. They're committed to making the homebuying process accessible and achievable for everyone.
Recent Blog Posts
News & Insights